Data Preparation
Accelerate data cleansing and transformation by 10-25x. Handle Petabytes of structured and semi-structured data including transactional and IoT data.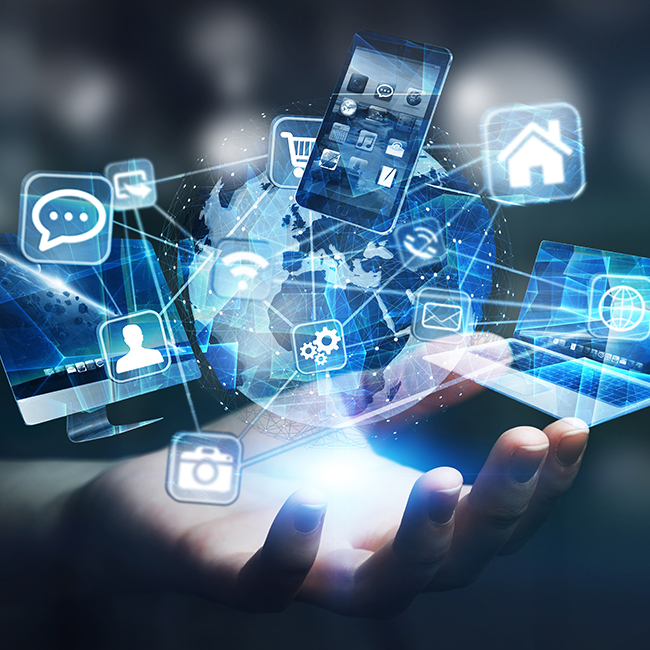 Internet of Things (IoT)
Augment sensor data with machine learning to detect anomalies, discover root causes and anticipate disruptions.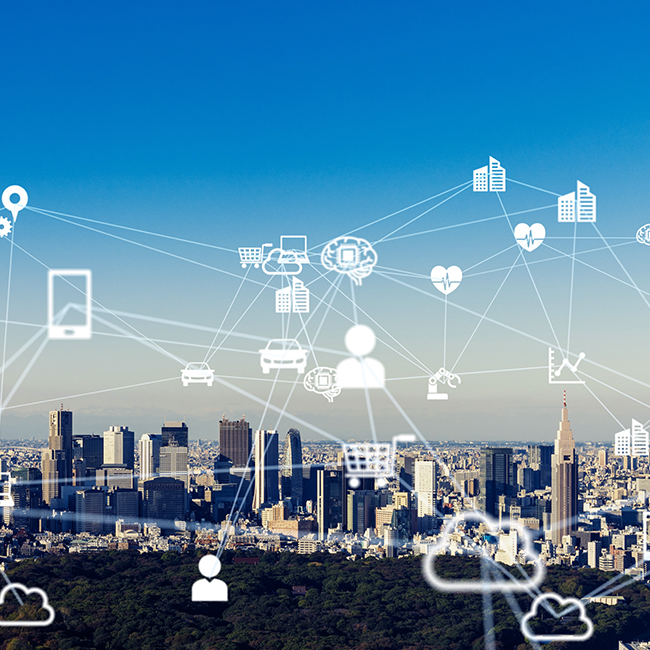 Connected Health
Combine biometrics data with preexisting conditions, demographic data and 3rd party data to predict risk levels and incubation periods in order to prioritize most urgent patients.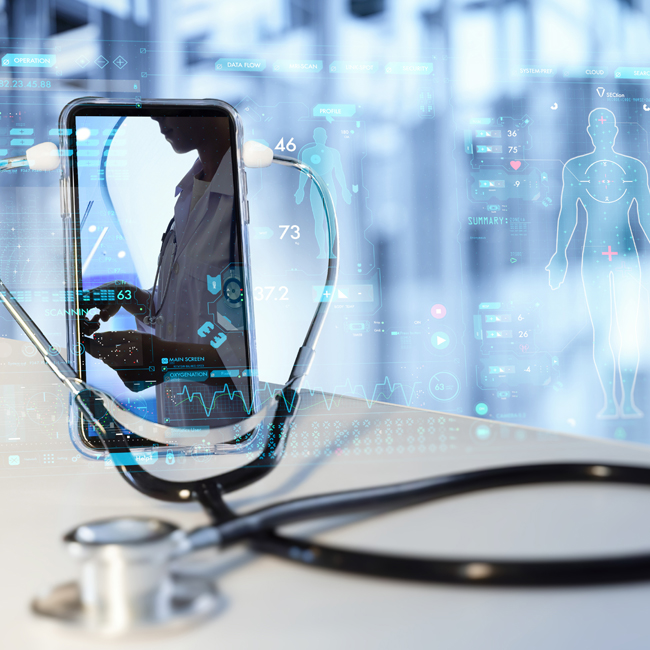 Supply Chain Management
Clean and transform data, detect anomalies, discover root causes and create forecasts to improve:
Scenario planning
Demand planning
Inventory control
Production control
Logistics
Predictive maintenance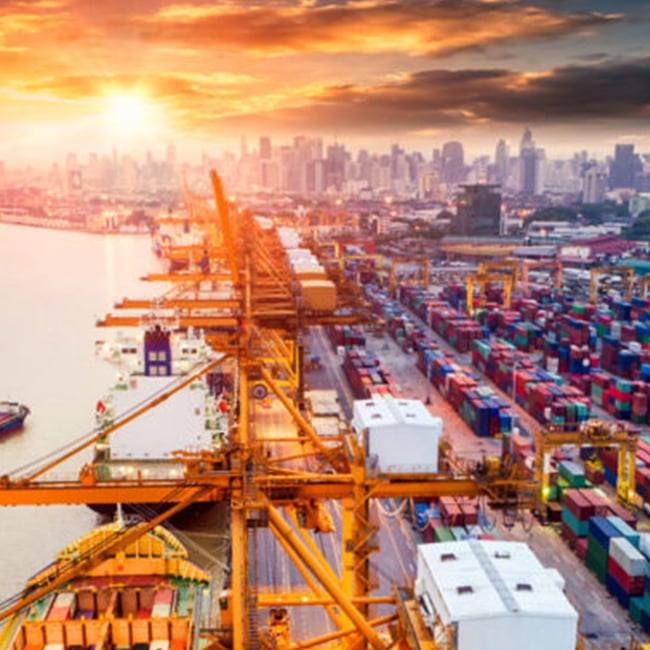 Pharma Covigilance
Combine clinical interaction data with FAERS, drugs and labels to predict adverse drug events.
Sports Analytics
Apply machine learning to video analysis to determine readiness-to-train for elite athletes in order to improve athlete performance and lower training costs.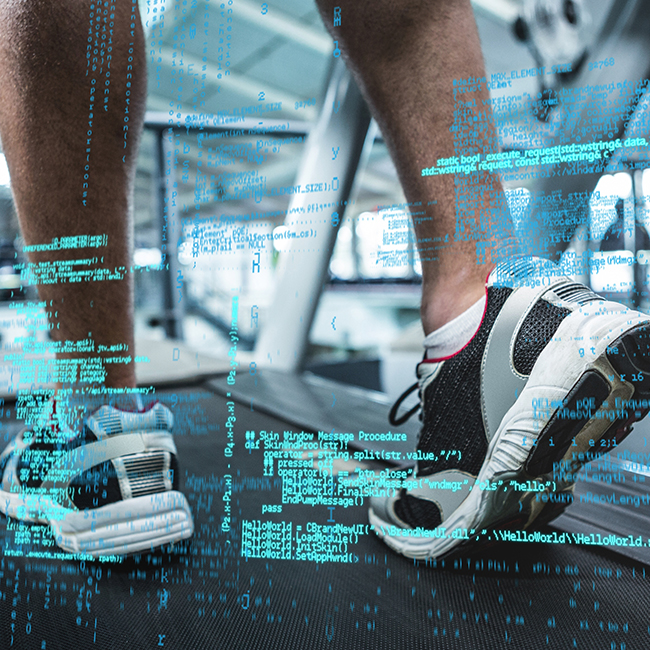 Across multiple industries, UBIX increases the availability of advanced insights ready-made for action. We have experience working with some of the most innovative enterprises. Learn more about how we added more scale, quality, creativity, and immediate impact to data rich companies seeking competitive advantage.
Industrial
58 days to deliver initial insights – subsequent insights 11.5X faster than before
This leading analytics company had streaming data arriving from all petroleum tankers worldwide, with a goal to predict the ships' final destinations and to allow a broad group of 12 different nontechnical roles to answer thousands of spin-off questions, without requiring additional expert support. UBIX delivered.
"We published 50,000 question types, which with parameters is billions of real questions which the users can now answer, without impacting my data science team."
Life Sciences
23X average time improvement across all projects to find first quality insight
We worked with a leading cancer research facility where researchers are investigating gene mutations and determining if they're causal to cancer. The research leads to wet lab tests and an ongoing process to drive custom pharmaceuticals. Unfortunately, the process to investigate a single gene mutation is cumbersome, time consuming and people based. UBIX was able to automate the data science by collaborating with the researchers, and create a portal where the rest of the faculty could interact with the results. We sped up the process of investigating a single mutation from 18 weeks down to a few days, while researching hundreds of mutations in parallel.
"It's hard to create a metric for how much UBIX can help our work. We really couldn't do this type of work without UBIX, so there is no baseline comparison"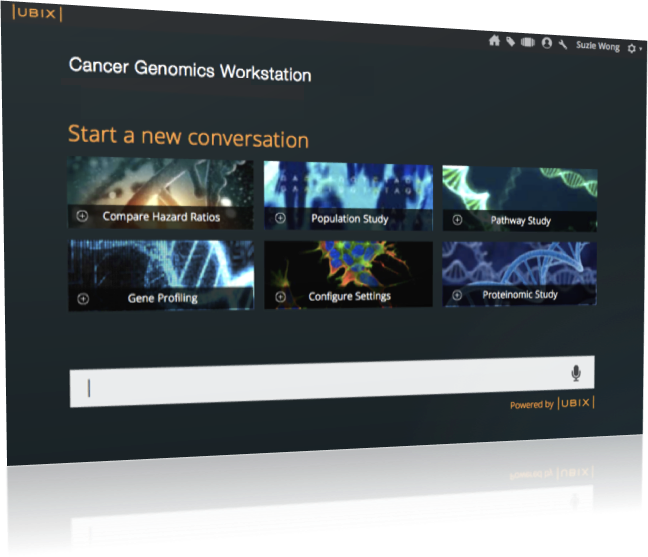 Financial Services
2.4 years reduced to 15 days to publish 24 new independent data models
We were asked if it was possible to provide day traders with the types of analytics that large banks and hedge fund traders have access to? This was for a financial organization with the largest number of day traders in Asia, and the system needed to accept natural language Mandarin inputs. Our answer was yes, with UBIX. The initial pilot was complete in less than two months, containing over 25,000 questions available to day traders (supporting billions more, when you look at the parameters), with answers displayed using advanced visualizations. The system also supported on-the-fly addition of new sources of data, and sentiment-based mining models.
"We were impressed that UBIX could cope with streaming and historical trade, research, and pricing data, and deliver such an advanced service in so short a time-frame"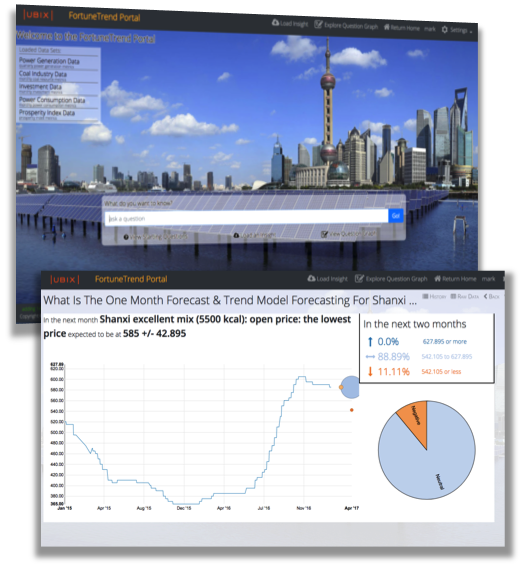 Aerospace
$500M+ Savings Annually. Reduced data access from 6 weeks to 2 days. 23X Time-to-Analytics.
We worked with an aerospace manufacturer to speed up data preprocessing of engine sensor data by a factor of 23x. Dealing with 3 Petabytes and 80B rows of sensor data, cleaning and transforming it for analytics is not easy. Using machine learning to profile the data, and transform it we were able to reduce the time to analytics from 6 weeks to 2 days.